A new generation of chocolates
"Het lijkt wel een circus in je mond!" Dat riep de consul van Qatar uit na het proeven van de pralines van Jitsk Heyninck. Bij Jitsk Chocolates streven we ernaar om de smaakpapillen van onze klanten te prikkelen met originele en verbluffende combinaties, zonder daarbij métier en traditie uit het oog te verliezen. We gebruiken daarvoor enkel de allerbeste ingrediënten, afkomstig van kleinschalige, gedreven leveranciers die onze passie voor kwaliteit delen. Elk van deze hoogstaande grondstoffen wordt met respect gecombineerd om de authentieke chocoladesmaak volledig tot zijn recht te laten komen. Dat deze werkwijze geapprecieerd wordt, bewijst het label van
culinaire ontdekking
dat Jitsk in 2016 kreeg van Gault Millau.
Bij Jitsk Chocolates wordt de pure smaak van echte chocolade herleid tot zijn essentie, en die filosofie trekken we door in onze winkel. Bij ons draait alles om vakmanschap en liefde voor het product. In ons atelier wordt elke dag opnieuw keihard gewerkt om enkel de meest originele pralines en het heerlijkste roomijs te produceren. Proef het zelf, en ontdekt de smaken van de toekomst!
Our products
---
Pure flavours is what counts.
---
Who is Jitsk?
Despite his young age, Jitsk Heyninck has travelled the world with his popular chocolate creations. In 2009 he was the youngest chocolatier taking part in the World Expo in Shanghai, China. Two years later he was already invited back to the Korean city of Seoul. His ambitions did not go unnoticed when Jitsk was asked to be the ambassador of Chocolate World, a global producer of equipment for the chocolate industry. For them he continued his mission to share his passion for pure flavours, travelling all around the world.
'My creations reflect my values of quality and purity. No extravagant spectacles, only love for the product. I always strive for 100% flavour and only work with honest producers that share my vision and passion.'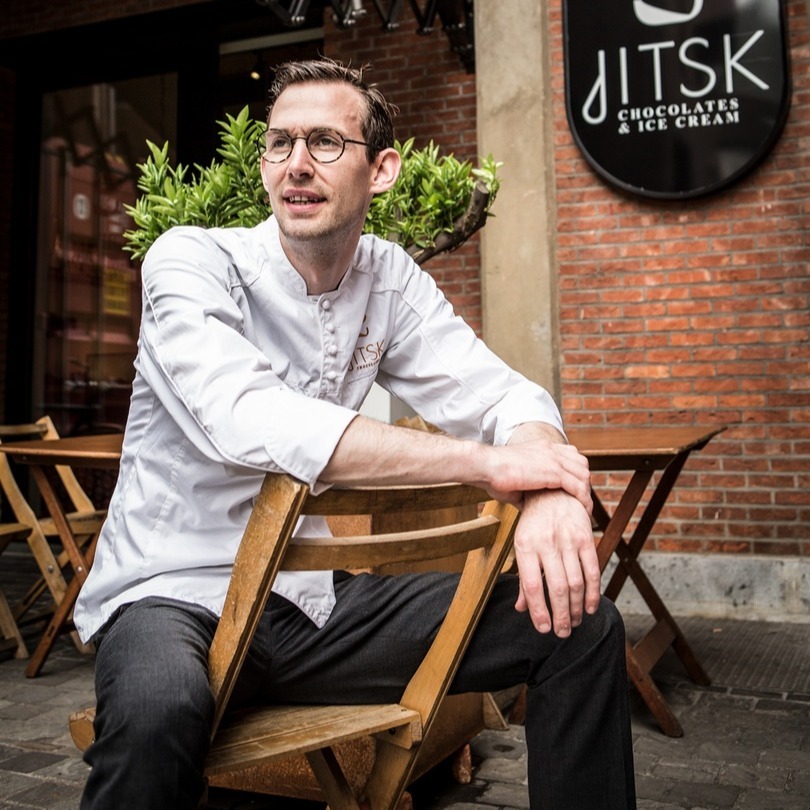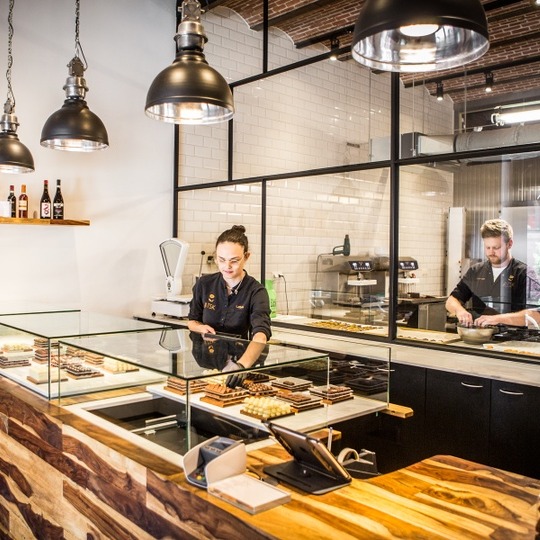 Team & workshop
Our store/workshop is in a symbolic location, that reflects all of the qualities that make Jitsk Chocolates so very unique. Just like us the industrial site of Antwerp city brewery De Koninck combines quality and traditional craftsmanship with innovation and creativity. In this inspiring place at the heart of the city our young and dynamic team of passionate chocolate lovers works hard every day to offer our customers the very best products.
---
100% respect for nature and producers.
---
Raw materials
High quality products can only be created by using the very best ingredients. At Jitsk we search incessantly for the highest standard and most sustainable raw materials, which we process with 100% respect for nature and producers. Our chocolate is composed especially for us by Cacao Barry, using our very own unique recipe. This ensures us of always having the most superior ingredients at hand.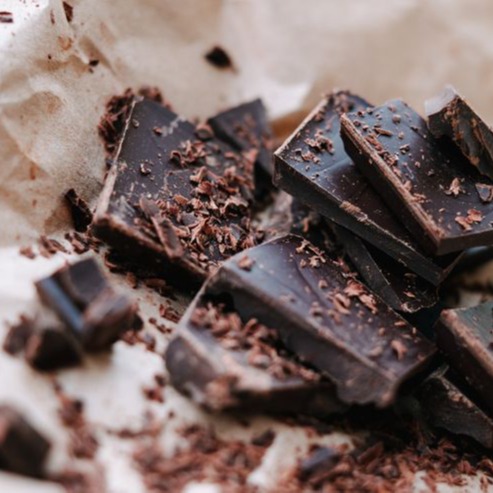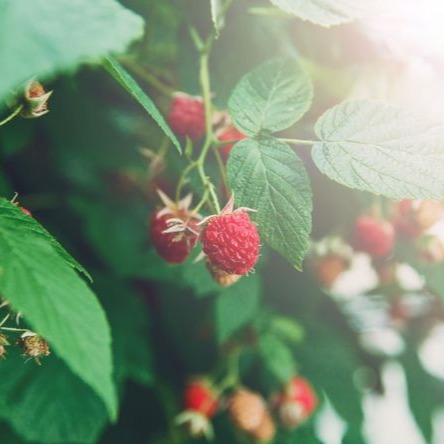 Partners
In addition to our chocolate we also look for quality in our other basic ingredients. Because only the best is good enough for our customers. We honour the short chain philosophy, and actively work together with passionate suppliers. Our milk for instance, we get directly from the farmer, and we personally select the fruit that we use in our chocolate bonbons. Our hazelnuts come from an artisan supplier in the Italian region of Piemonte. We cooperate with organic farmers and follow the production process from A to Z to produce the very best end result every time.