Quality sweet treats, plant-based, no added sugars.

Puck is the result of our search for a plant-based alternative for classic chocolate, with a focus on taste and quality. Topchocolatier Jitsk and his team succeeded in creating an innovative and delicious product, changing everything but the authentic taste of real Belgian chocolate. No added sugar, only added goodness!


Puck was created by Jitsk Chocolates for children and adults suffering from gluten intolerance, lactose allergies or diabetes. The result of the team's research is a delicious new chocolate product, made with love and an extraordinary eye for quality, sustainability and craftsmanship, true to the original Jitsk philosophy.

Puck is a unique combination of only the very best plant-based ingredients, brought together to surprise chocolate lovers all around the world. In Puck products cow milk is replaced by coconut milk powder, and sugar is exchanged for Zusto, a high-quality sweetener, taking the chocolate flavour to a whole new level.

Puck is a delicious and new chocolate product, true to the original Jitsk philosophy
Puck is available in our Antwerp store, our webshop and exclusive points of sale. The range consists of four delicious tablets and our popular hazelnut spread, but we are working hard to create a full range of plant-based products with no sugar but massive extra flavour!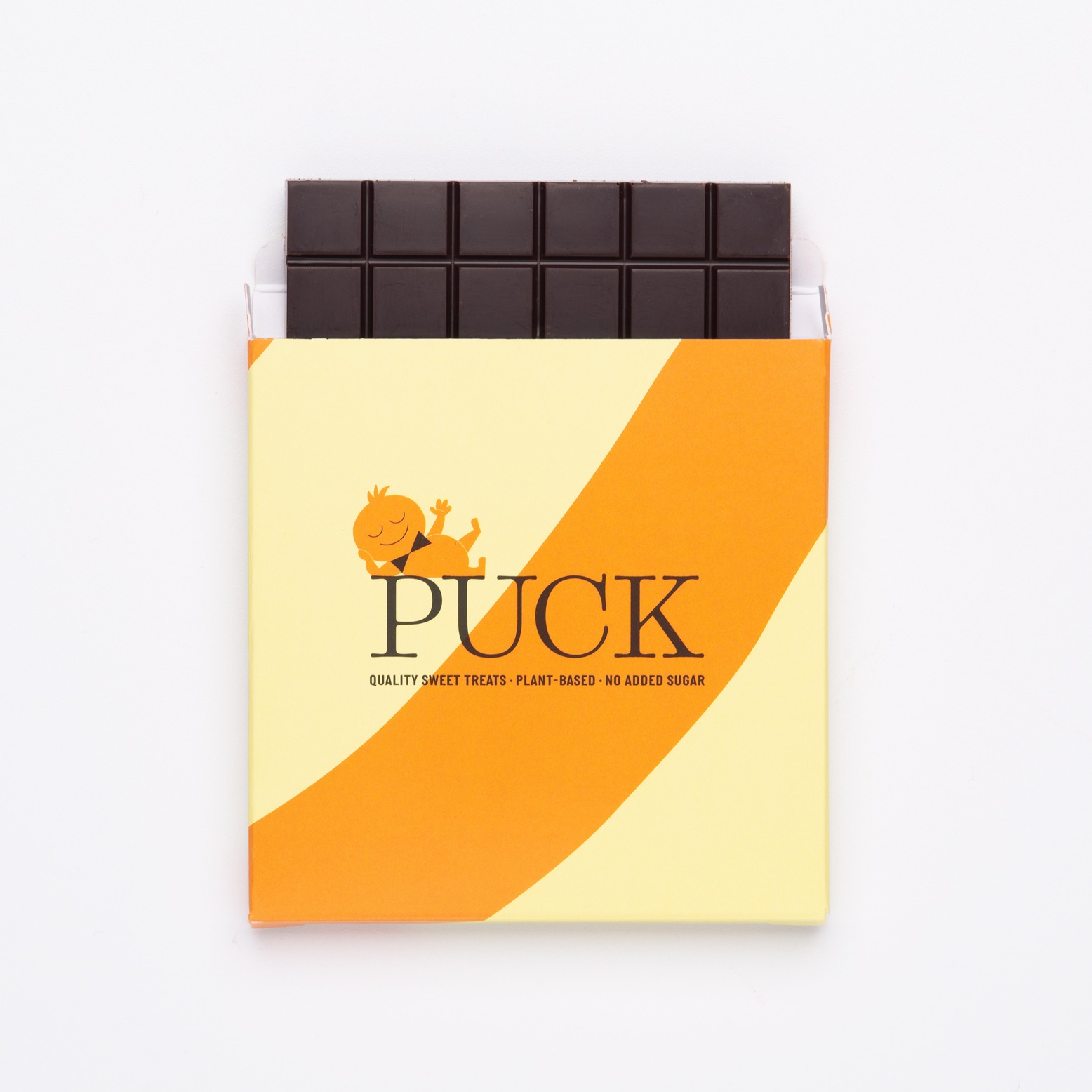 Dark chocolate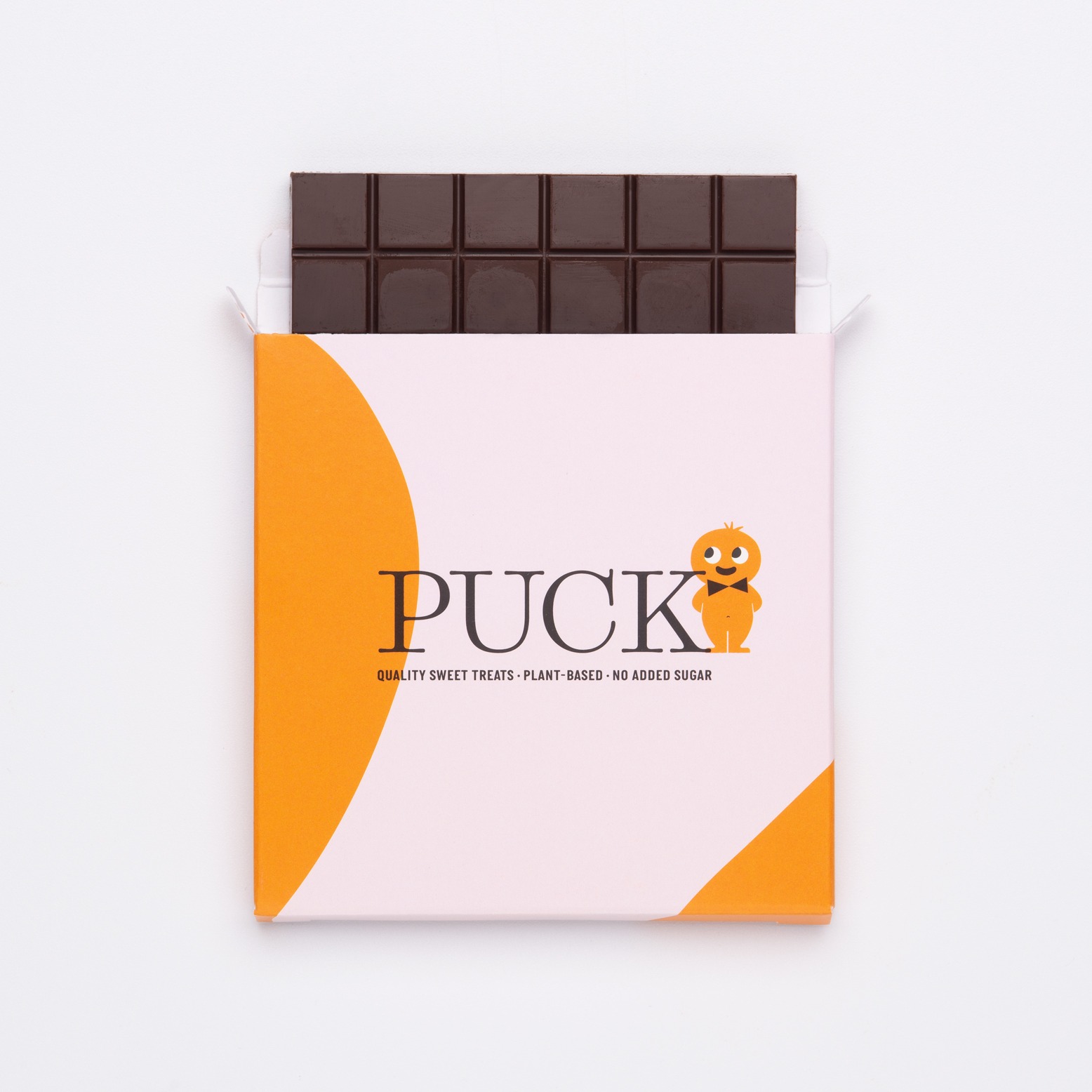 Hazelnut - milk chocolate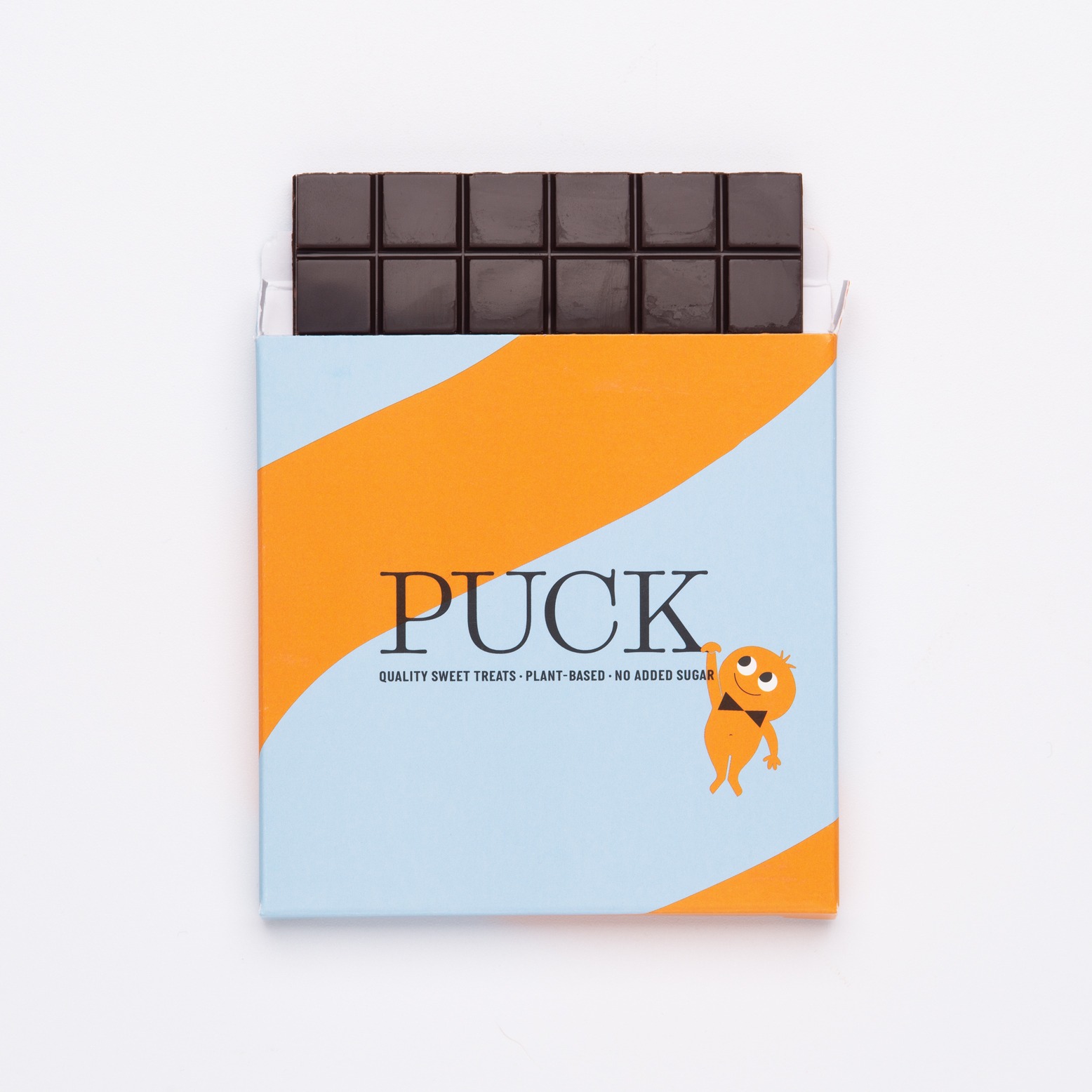 Dark chocolate - caramel/seasalt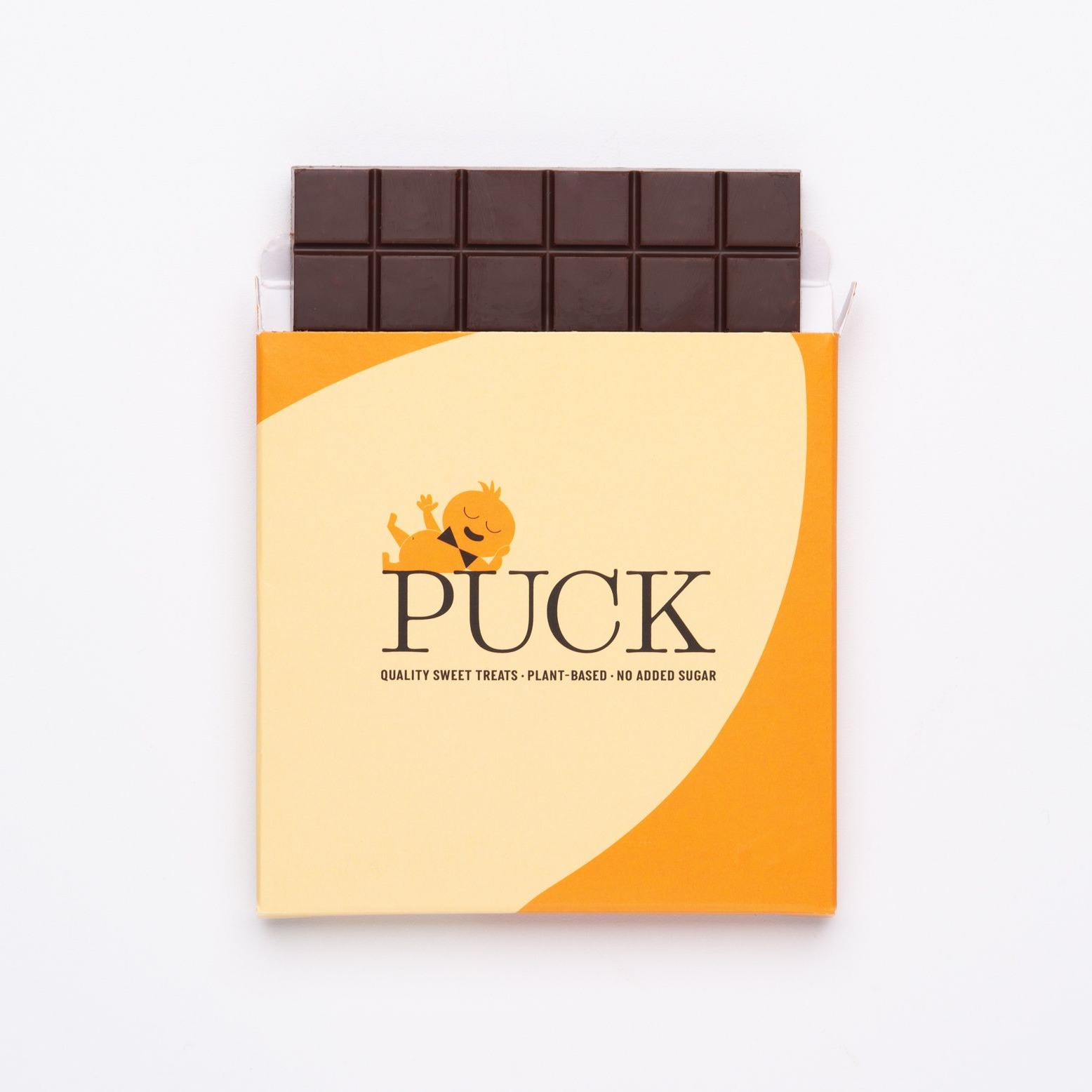 Coconut milk chocolate and hazelnuts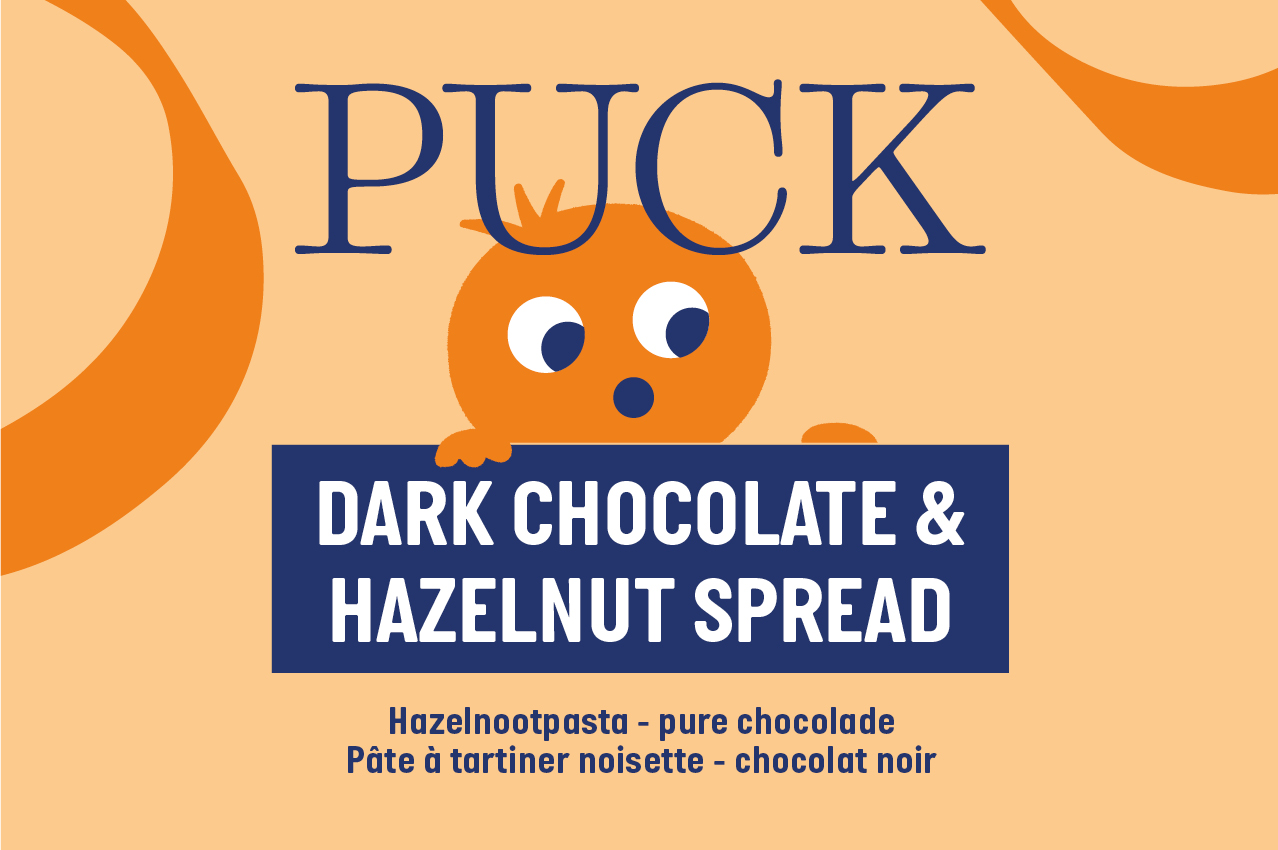 Dark chocolaate & hazelnut spread